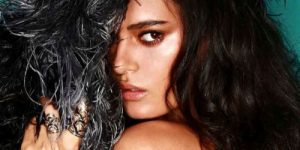 Wanessa Milhomem has been working consistently since she was 13 and discovered in her home town in Brazil, by winning the Elite model contest. Since then she has travelled extensively, living between New York, London and LA. While navigating high profile relationships with Anthony Kiedis from the Red Hot Chilli Peppers, and Australian actor and director Joel Edgerton, Wanessa has remained grounded.
She credits spirituality and self care as being a key aspect of her life, that helps her thrive both at work and in her personal life.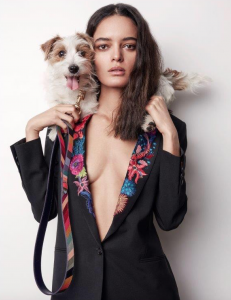 Do you have any wellness or spiritual practices?
I usually wake up and practise mindfulness every morning. I ask the creator to show me how to be transformed and how to be more connected to the light. Then I put on some music while I shower, have a quick bite and then head off to castings and work. Once I finish work I usually do a workout, I either do a Brazilian jiu-jítsu or core collective (circuit/Sweat) class. I travel a lot so I read or listen to a podcast while on planes or just on the road. I don't actually have a routine because with my job one day I am in London and then the next day New York or Paris… so a bit tricky as it varies day to day.
What has been your most powerful personal development tool? 
I have to say my biggest tool has been to stop myself of being a reactive person and think that not only others are to blame but also ourselves. I know it sounds cliche of me but it really helps of course with time and patience. I also find a powerful tool to ask myself what am I doing wrong here and not assume it's somebody fault . I realise all those things above once I was introduced to Kabbalah strange enough it has helped me a lot. But nothing of that would work it not put together my body workouts. And yes I have done Sounds baths I think they are great, it awakens your mind to be at a peaceful and relaxing state.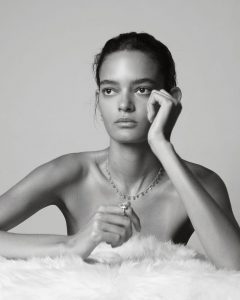 What does a beautiful life mean to you? 
A beautiful life to would be a life without worries but we know that's not easy to do. I do think a beautiful life putting the worries apart would be to have family, friends, a home, food, health and to be loved and able to give love.
How do you manifest your goals? 
I believe that hard work pays off and that in order to manifest my goals I need to focus on what important and work hard for it.